Sandy Andrews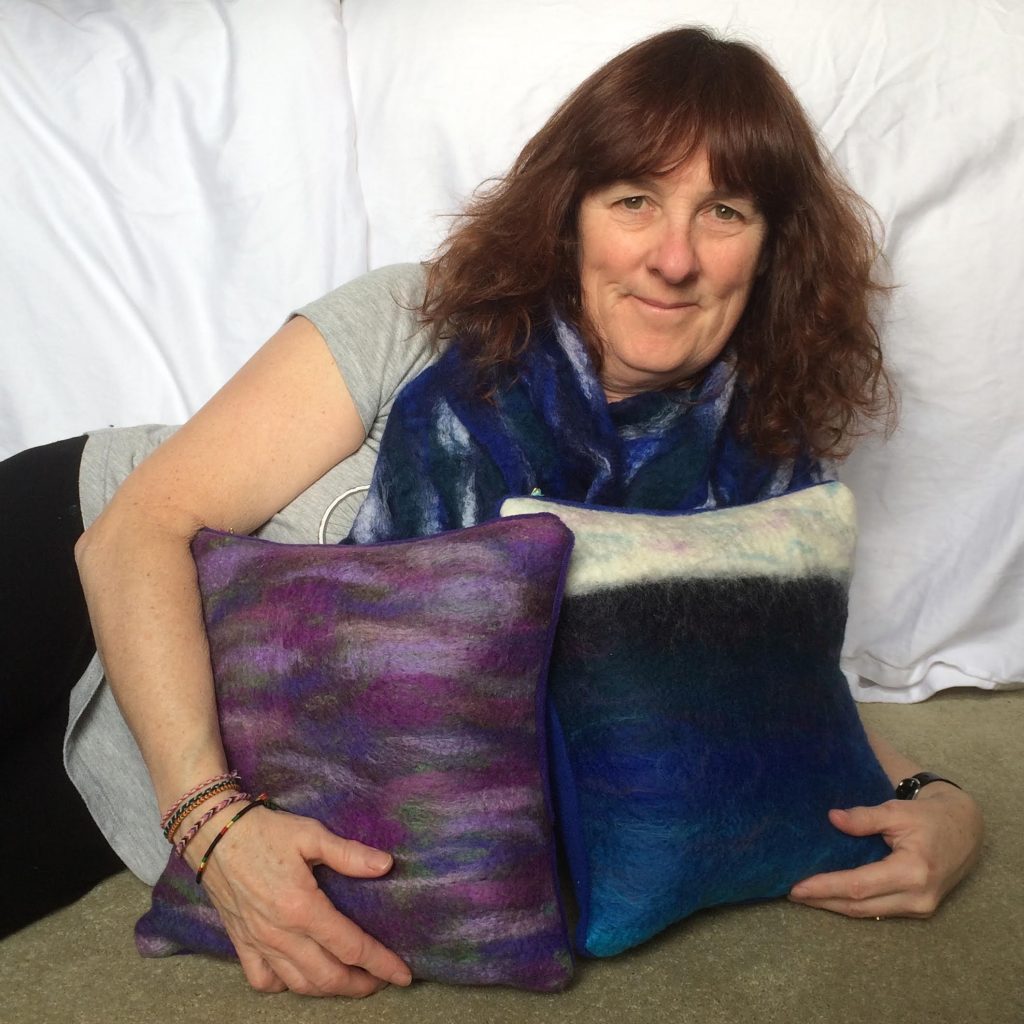 My name is Sandy and I am lucky enough to live in this beautiful part of Wales! I moved to Aberdyfi in 1992 as an outdoor instructor with Outward Bound and when I left, it was a choice between moving somewhere else to get a 'proper' job or staying here and somehow making it work. It wasn't a difficult decision! Since then I've trained as a counsellor and when I'm not felting, I run Tai Chi & fitness classes for older adults and occasional felting workshops.
When I walk on the beach (preferably barefoot!) I feel content and at peace. I love to help others achieve this feeling when I teach and I aim to incorporate it into my feltwork too.
I have always enjoyed creating and I love learning new skills so when I learned how to felt a few years ago, I was in heaven! Since then, I've been hooked and have been exploring the possibilities of the craft. I love experimenting with colours and textures and feel that my Scottish heritage, along with extensive world travels, influence my work and my desire to push the boundaries of what I can create in felt.