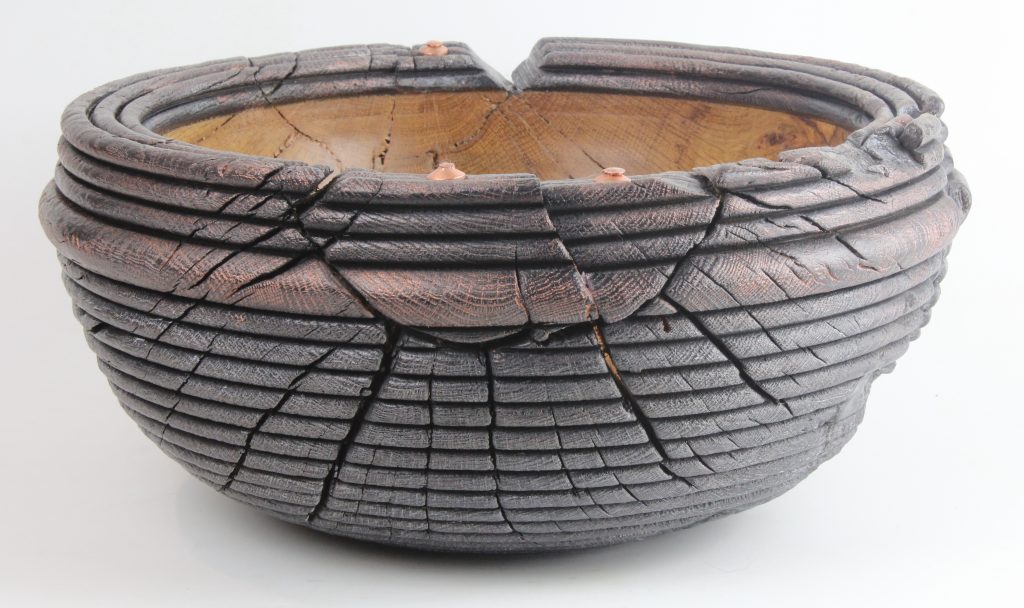 Les Symonds woodturner
Les commenced turning in 2013, as a hobby, but soon developed it into a full career and is now the only professionally registered woodturner in the Snowdonia National Park, from which he draws his inspiration. He mostly uses locally sourced timber, the bulk of which is a result of storm damage and may well bear the scars of a harsh existence in such an environment. Naturally occurring splits and cracks are not so much looked upon as faults in the timber, but as natural features which Les uses to his advantage.
A common feature of his work will be such treatments as scorching and scouring of the surface, binding bowls with copper wire and staples, or with leather thong and occasionally through the use of semi-precious stones as focal points. At his workshop in Bala, Les conducts private tuition sessions, mostly on a one-to-one basis, and he also writes professionally, as a feature writer for "Woodturning", the world's most widely published craft-based magazine.