Anna Hicks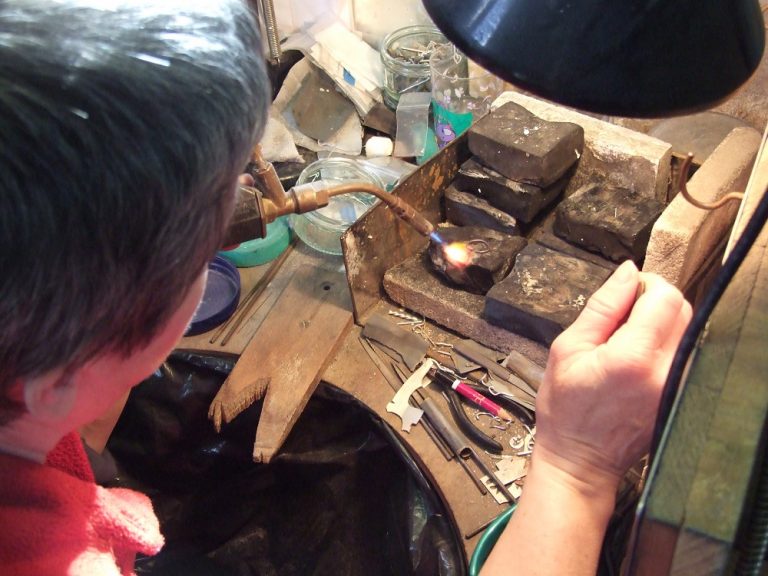 I have been making gold and silver jewellery since I left school at sixteen, beginning with Tony Lewis in Dolgellau in the late 1970's. When I was twenty one, I decided to take the plunge, and opened my own shop selling my gold and silver jewellery. I ran the shop for eight years and my jewellery sold to visitors from many countries across the world as well as the UK.
After taking a break to have my family, and having had a few different jobs, I have gone back to the bench and started my jewellery making again. Celtic Treasure will now feature chainmail jewellery from Zedek Creations, made by Lilith Hicks.
Inspiration for my jewellery can come from anywhere, particularly the art of the ancient Celts; however shapes and patterns of all kinds can inspire and I enjoy working in a contemporary style too.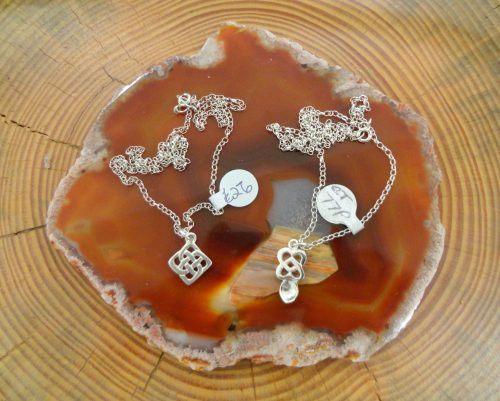 Celtic Treasure jewellery was in the news in 2017, after Prime Minister Theresa May bought two of my rings on a visit to Snowdonia at Easter. The rings were purchased from Celf Aran Arts, Dolgellau.Another ring was bought on a return visit to Celf Aran Arts in 2018, and another in 2019.